Steve Dzerigian "Trail of Stones: My Path in Photography"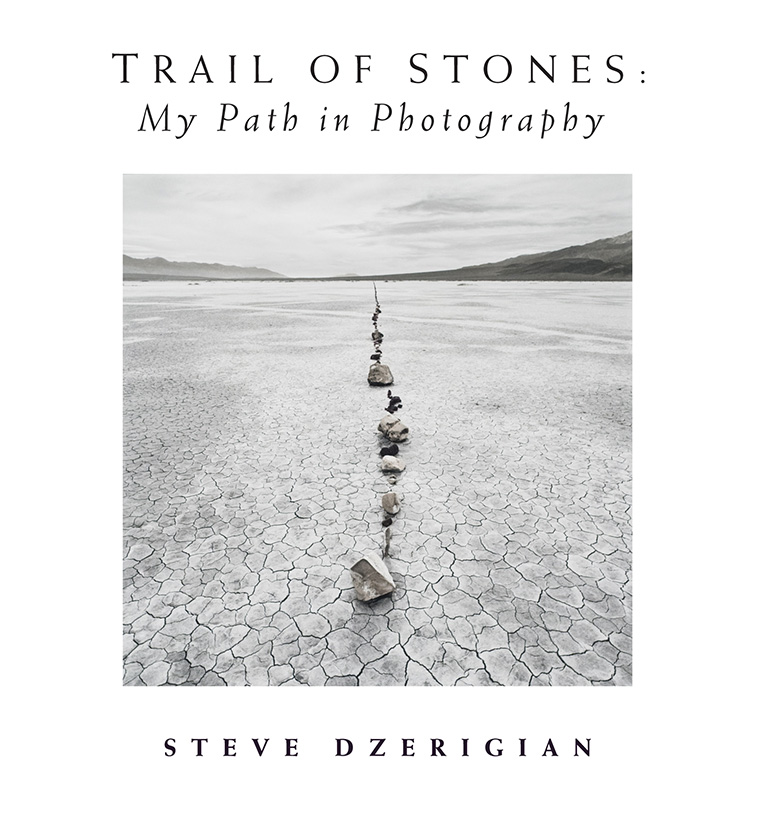 Steve Dzerigian - Trail of Stones: My Path in Photography book cover
Artist Bio:
Steve Dzerigian began using a camera in his youth, exploring the nearby landscape. Photography became a means for interacting with the world, for discovery and communication; pursuing and teaching the medium became his life's work. He instructed field workshops for the University of California, Santa Cruz Extension from 1977 through 2007.
From 1984 to 1990, he was an assistant instructor and one-time director for The Ansel Adams Gallery Photography Workshop in Yosemite. In 2002, he served as a co-coordinator for the "Ansel Adams Centennial Symposium in Yosemite: Edges and Intersections, The Evolution of Change."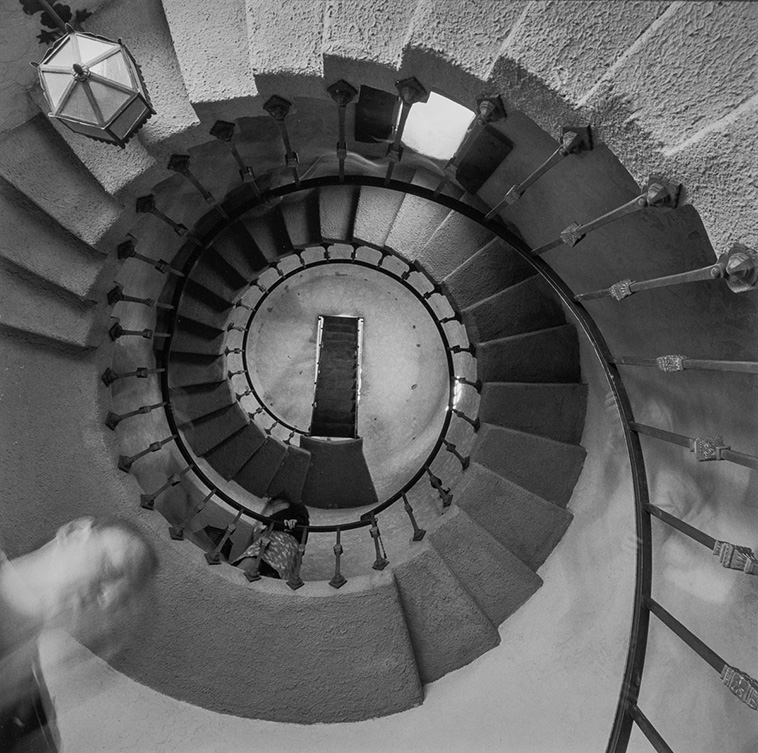 Steve Dzerigian - Spiral Way, 2004
Devoted to facilitating art and education in Central California for the last forty-five years, Dzerigian has served as a curator, juror, and consultant for many exhibitions, competitions, and media events. In addition, he taught photography full-time at Fresno City College.
In 1980, he gathered charter members to create the local Spectrum Art Gallery, one of the longest running, non-profit cooperative galleries in the United States. In numerous one-person and group exhibitions, as well as publications, Steve Dzerigian's works have been seen throughout the country.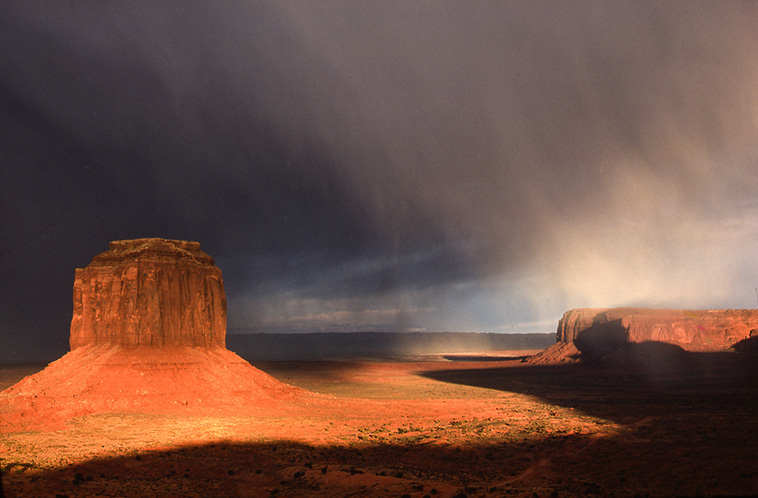 Steve Dzerigian - Snowstorm, Monument Valley, 1976
Statement:
"TRAIL OF STONES: My Path in Photography" is an extraordinary narrative by a superb photographer. Steve Dzerigian has taught photography for many years, touching the lives of over five thousand students. His is a journey with which any creative person and lover of photography will identify. This unique book is a remarkable combination of exultation, intuition, and struggle in search of the subtle, the profound, the unusual, and the spiritual. Dzerigian has been guided by contemporary life and that of ancient cultures. A split and fallen tree, an alignment of rocks, or a creamy white, pillared basement in Guatemala are all spiritual self-portraits. Trail of Stones: My Path in Photography is a visual autobiography into the realm of "seeing," and how an artist not only captures a photograph, but what is going on inside his head."

-Tim Hill
Tim Hill is the founder of Contemporary Photographer and of Audience magazines (the later archive was acquired by the New York Public Library). He has also served as the publisher of American Heritage and of Aperture. Notably, as head of imprint New York Graphic Society Books, he oversaw distribution of books from New York's Museum of Modern Art and other institutions, and published NYGS books by many artists, ranging from Ansel Adams to Andrew Wyeth. In recent years he has directed Artbook Press, a consulting firm specializing in fine art volumes.